The key to an optimized engineering solution is an effective collaboration of design and manufacturing engineering. It's important to recognize the cost balance between a design intent and the manufacturing capability.
The necessary knowledge required to effectively combine these two disciplines can only be obtained through experience.
Involute.pro provides consulting services in the area of gear-train design.
Areas of expertise
Complete gear-train systems designed to customer specifications
Splined couplings design
Optimization of existing designs to improve efficiency and reliability, increase load capacity, reduce cost and increase life of components.
Gear and gear-train failure analysis.
Reverse engineering
Gear stress analysis based on AGMA approach
Gear stress analysis – FEA
Design for manufacturing
Material and HT optimization
GD&T analysis and optimization (Datum structure & tolerances)
Quality control
Failure analysis
GD&T review and optimization
Gear inspection
Spline coupling design
Epicyclic gear drive design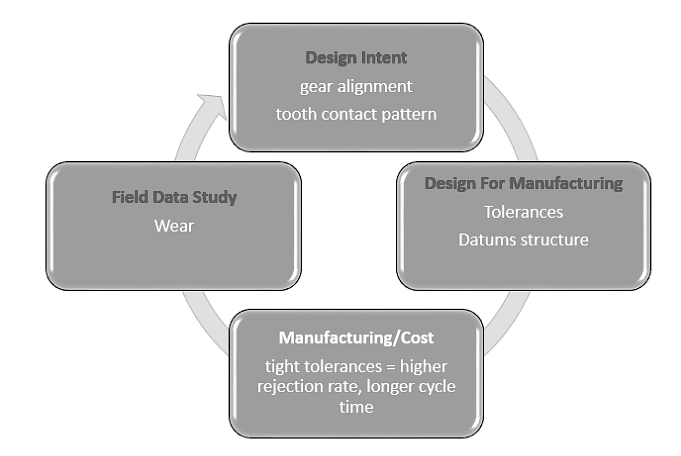 For best results we collaborate with KissSoft
on our gear design and optimization projects